ABOUT US
atelierBOEMIA was first conceived in 2014 by two interior designers and friends with a passion for travel, entertaining and discovering well made, beautiful things. Stacie continues to work passionately to bring the vision of the company and the brand forward.
MORE ABOUT US
WATCH VIDEO
BEST SELLERS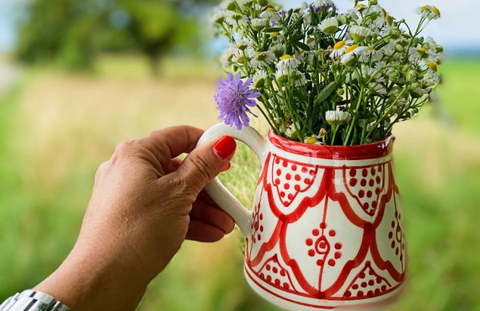 what our customers are saying...
Compact and easy to find in my messy handbag, because the metallic is eye-catching. Soft leather, pretty to look at, and chic.
Suzanne
LEATHER TASSEL keychain - TURQUOISE/SILVER
Beautifully made and pretty color!
Barbara
MILK PITCHER CORAL
Perfect to charm my purse zipper with. Nicely made.
LaLanne Delis
LEATHER TASSEL KEYCHAIN - TURQUOISE/SILVER
The small plates I ordered were as pictured in a lovely blue that isn't quite navy but it didn't matter to me.
Ann Gifford
SAFI APPETIZER PLATES SET OF 4 NAVY
I absolutely love these little plates to add some color to my cabinet!!
Deborah Shafer
SAFI APPETIZER PLATES SET OF 4 CELADON
Love these. Unique.
MARIAN Rose
SAFI APPETIZER PLATES SET OF 6 OLIVE
I am very pleased with this folding base. It is sturdy, yet delicate looking rather than industrial looking, and the double bars add interest. I am now able to put a large oval Chinese brass tray to use in my living room. Thank you for carrying this item.
Anonymous
JAY FOLDING BASE SMALL
From the moment your box arrived at my Gate I knew I had made a good decision to shop with Atelier Boemia!
My beautiful tray came SO quickly - was wrapped with SUCH care - your Blue and White tissue is really happy - AND - the Aluminum Tray is exactly as described! It is a perfect scale and just lovely...
I am using it on an old firepit base as a cocktail table in my Garden.
It was a complete pleasure to shop with you.
You are in your Own League -
Thank you so much.
Julie Avery
LINDA VINTAGE MOROCCAN TRAY LARGE

Payment Method
We offer flexible payment
options, to make easier.

Return policy
You can return a product
within 30 days.
Customer Support
Our customer support
is 24/7.